Getting a driver's license is pretty easy, right? (Many years ago) In Phoenix, Arizona I read the driver's booklet, passed my written test, then demonstrated basic driving skills for the practical exam. I have been a licensed driver ever since.
So, why would I be nervous or hesitant to become a licensed driver in Puerto Rico? All the paperwork and instructions are in Spanish (which I barely read, and am learning to speak).
And multiple trusted people and websites told me how difficult it is to get a driver's license in Puerto Rico.
THEY WERE WRONG!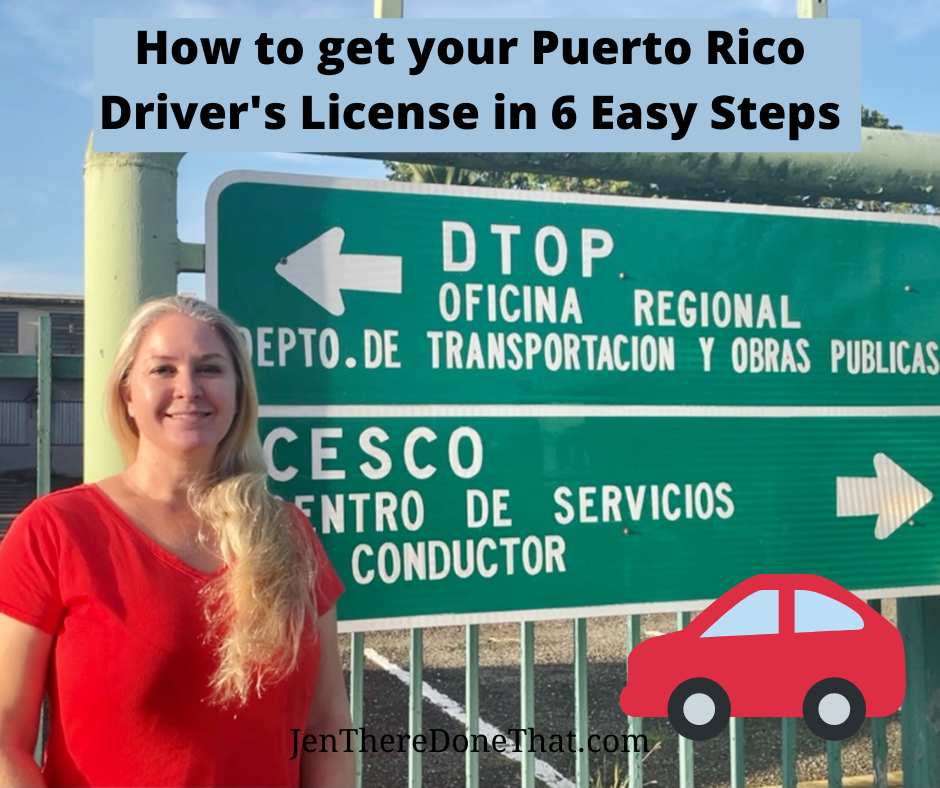 It was easy and quick to get a Puerto Rican Driver's License (for licensed US Citizen).
Continue reading

"How to Get a Driver's License in Puerto Rico, 6 Easy and Quick Steps"