In March 2017, Guerlain Spa relocated from the Waldorf Astoria to the Plaza hotel in New York City.  Just a few weeks after relocation, I booked a facial for an afternoon pick-me up spa treatment and to check out the newly open location.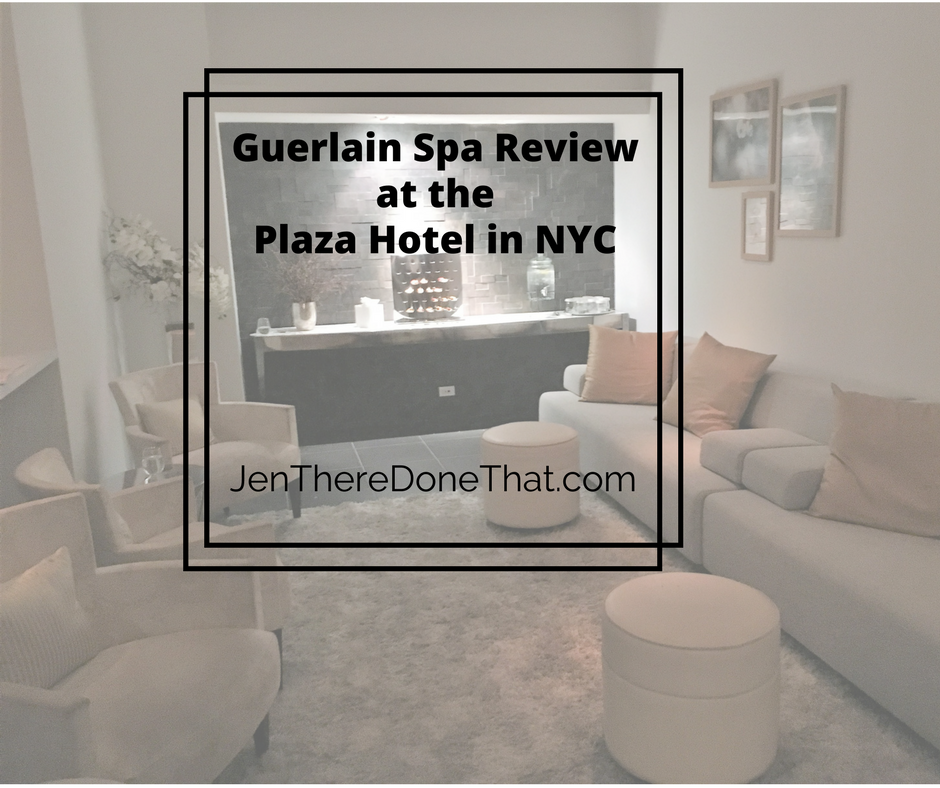 A business lunch brought me to midtown, then it is a short walk (or 1 stop on MTA with an even shorter walk) to the Plaza hotel.  I could not resist this decadent little treat in the middle of a work day!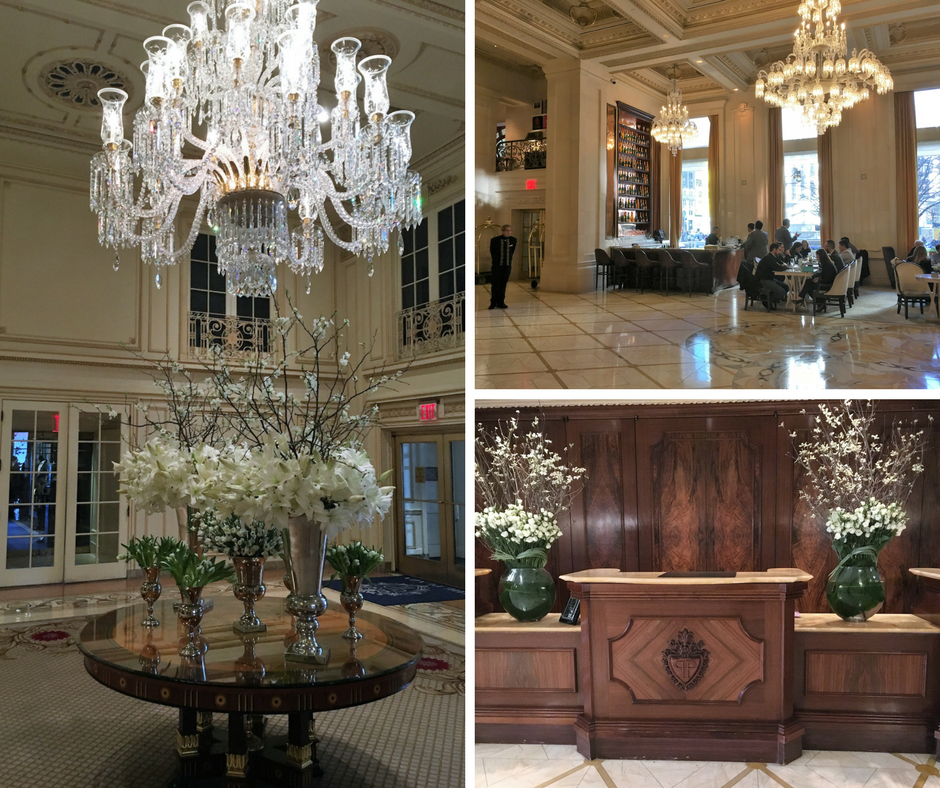 I have never had the pleasure of staying at the Plaza hotel, much like this trip, I usually stay in the Financial district.  Walking into the Plaza is just like a movie.  The massive flower arrangements are abundant.  Everything in the Plaza oozed New York City luxury.  I felt like a movie star riding the elevator up to the Spa on the fourth floor.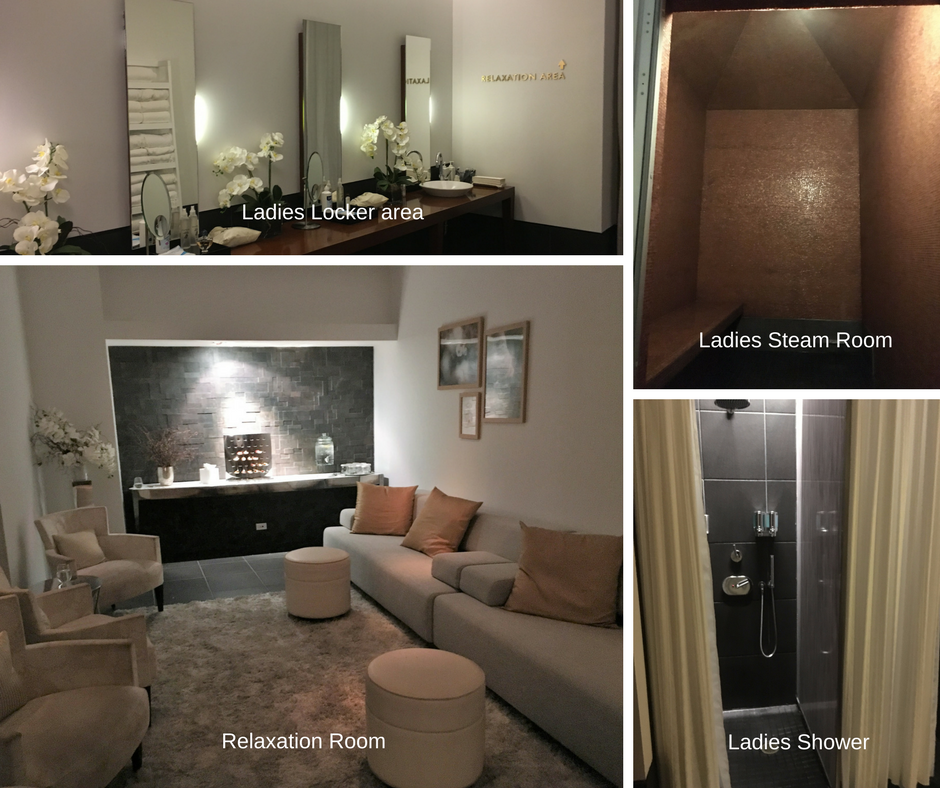 Check in at the Guerlain Spa was quick and efficient.  I was shown to my assigned locker and directed to the steam room and showers.  After changing into the plush Plaza robe, I spent about 10 minutes in the steam room (separate for Men and Women), then a quick rinse in the shower before walking over to the Relaxation Room.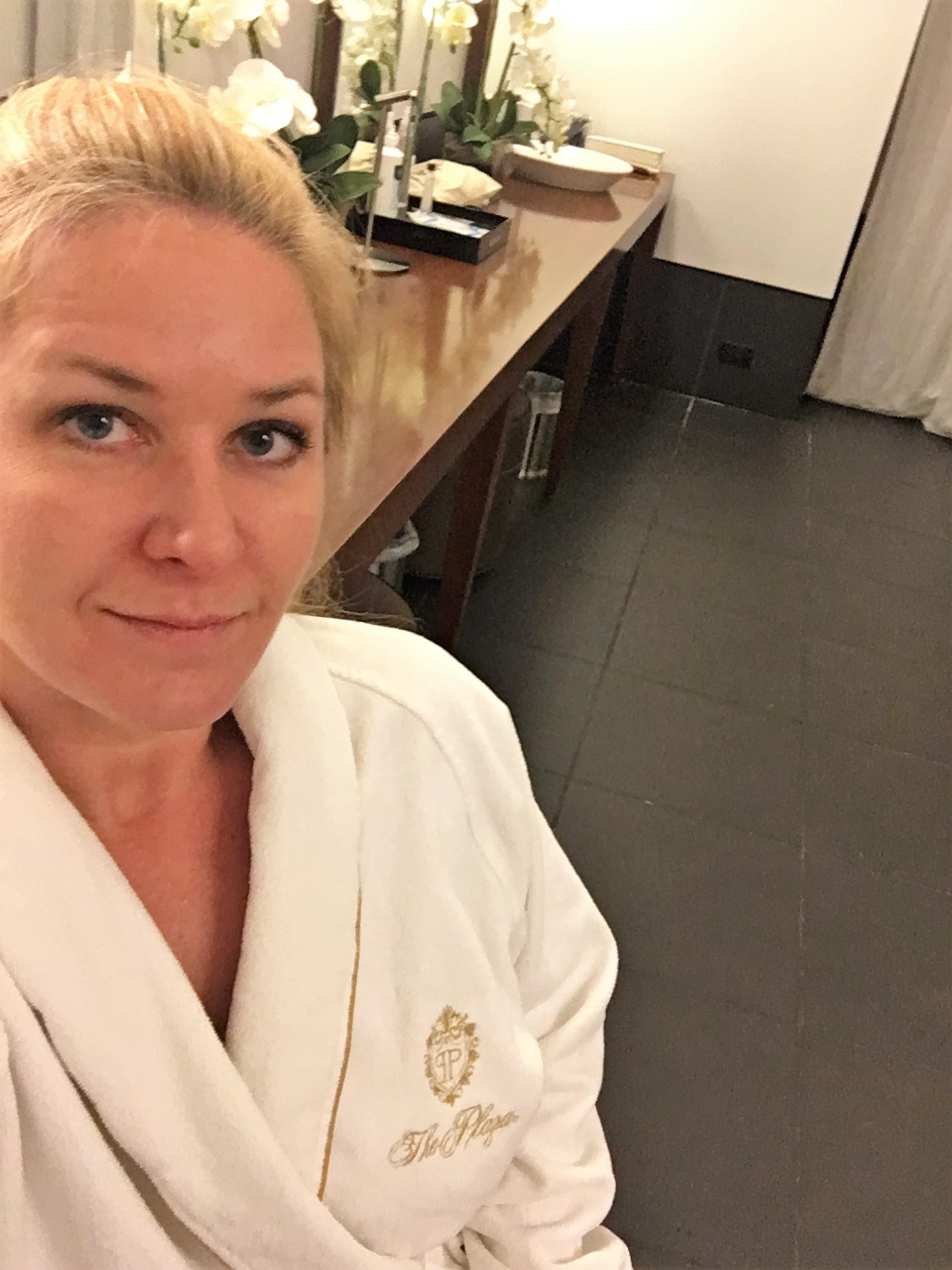 Within minutes sitting in the Relaxation Room, a glass of Champagne and a strawberry macaroon were delivered to me on a silver platter!  The macaroon was exquisite and perfectly paired with my Champagne, which was refilled two more times before my facial.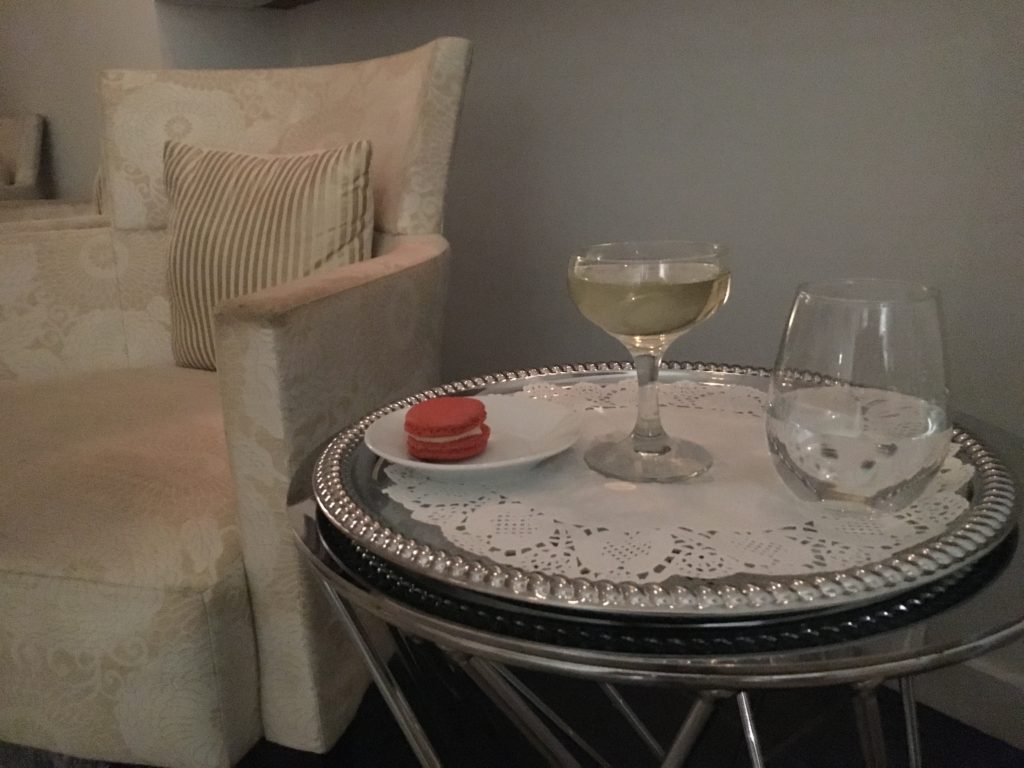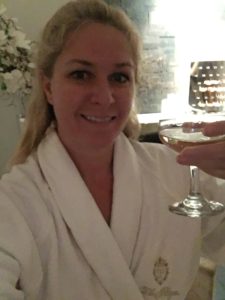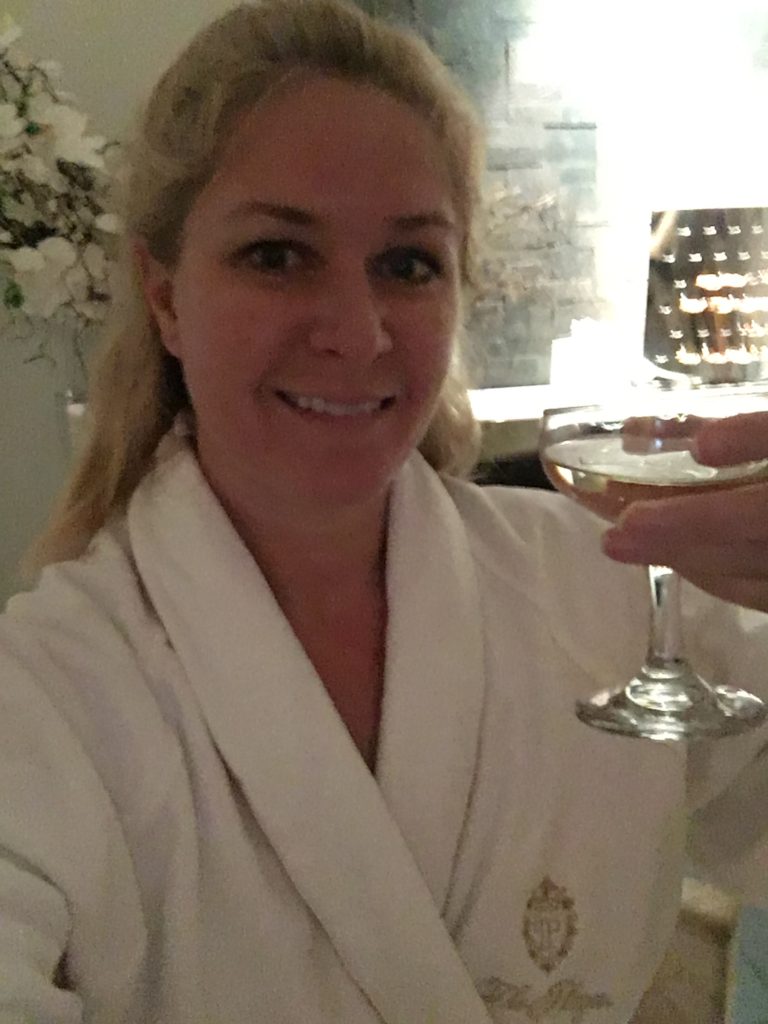 I was relaxed and feeling very spoiled BEFORE my facial even began.  Then the expert aesthetician and I discussed my goals for the facial.  Again, feeling like a movie star, I explained that I had just flown in from London and my face was dry from the long international flights from the last week.
I had a small "pinch me, this is really my life moment" as I prepared for my treatment.
Over the next 50 minutes, my facial included cleansing, steam to open my pores, extraction, hydration, an additional hydrating mask, arm & shoulder massage, another cleanse and lip balm.  By this point I was absolute putty and may have missed a few details of the treatment.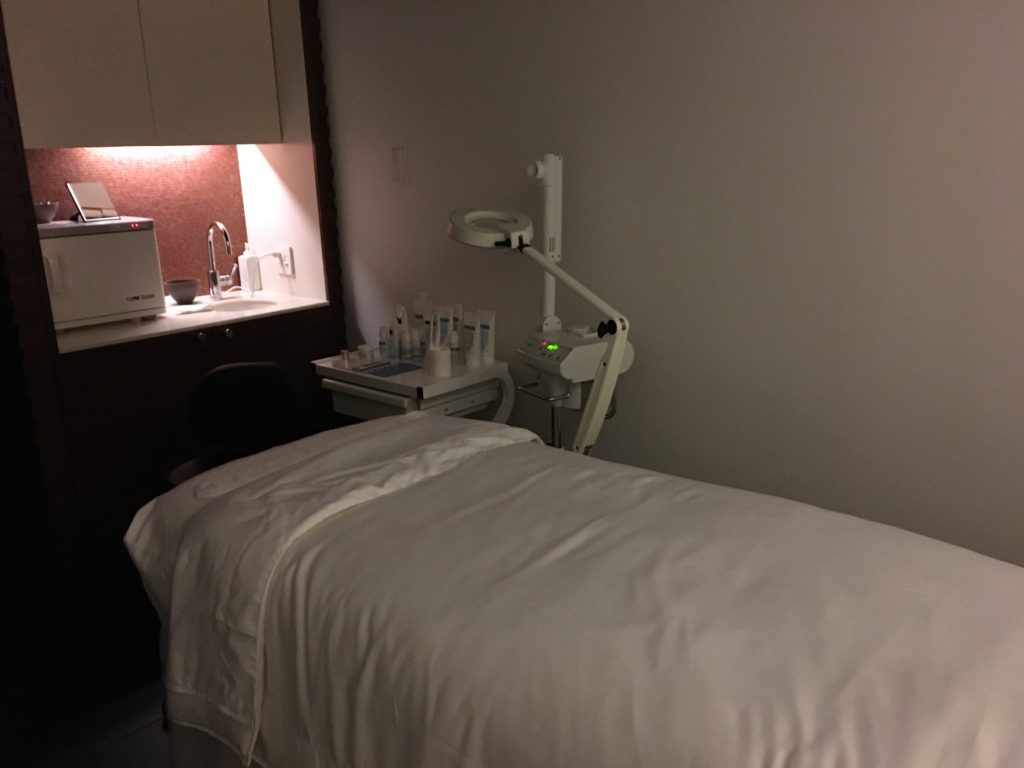 After the facial, in addition to a glass of water, there was a chocolate caramel waiting for me.  I can now say from experience, that the chocolate caramel is better than any cherry on top!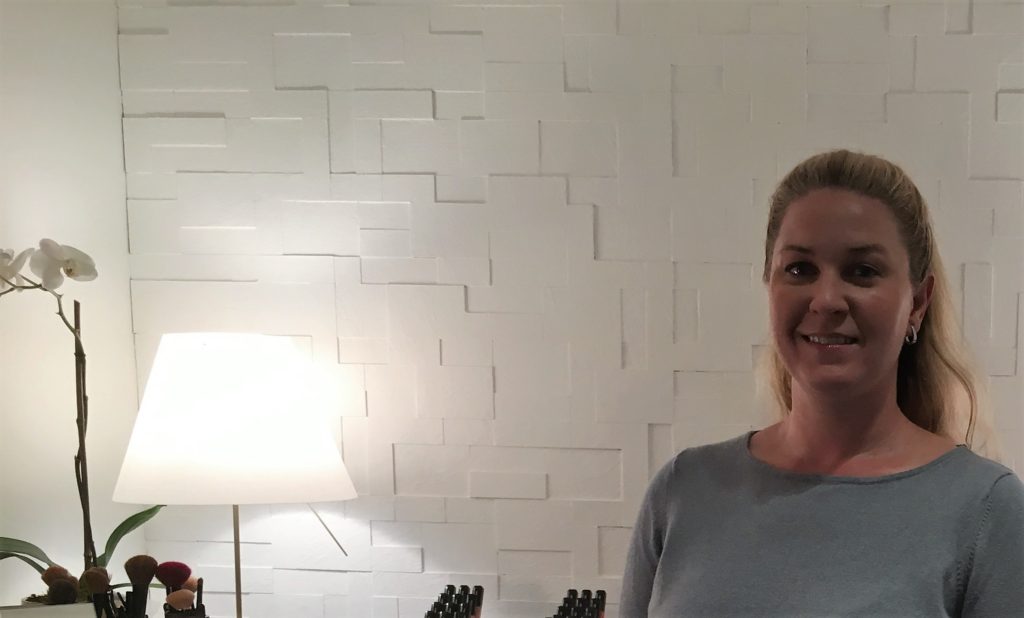 Guerlain spa offers a complementary makeup refresh after treatments.  Not knowing what my evening in NYC would include, I opted for a light makeup application after my facial.
The overall experience was under two hours, and could easily have been packed into 90 minutes if I was in a hurry.  The luxury of my treatment was enhanced by the prompt service from check in to check out.
I left feeling good, relaxed, and glowing skin under a light powdered finish.  Days later and another ocean crossing flight, my face is hydrated and healthy from my luxury facial.
Guerlain Spa at the Plaza Hotel is a perfect NYC break in the day for a quick luxurious treatment or two.
No special consideration was given to me other than being a paying guest at this property.  I did receive a discount by purchasing a Travel Zoo voucher, and did not receive any special consideration from Travel Zoo.