If you have read my list of 7 Destinations to Visit in Your Lifetime, you know that #5 is to Visit a Place of Poverty and Hardship – that is exactly the idea behind The Trip That Changed my Life book project championed by Hung Thai from comedy travel site Up, Up, and a Bear.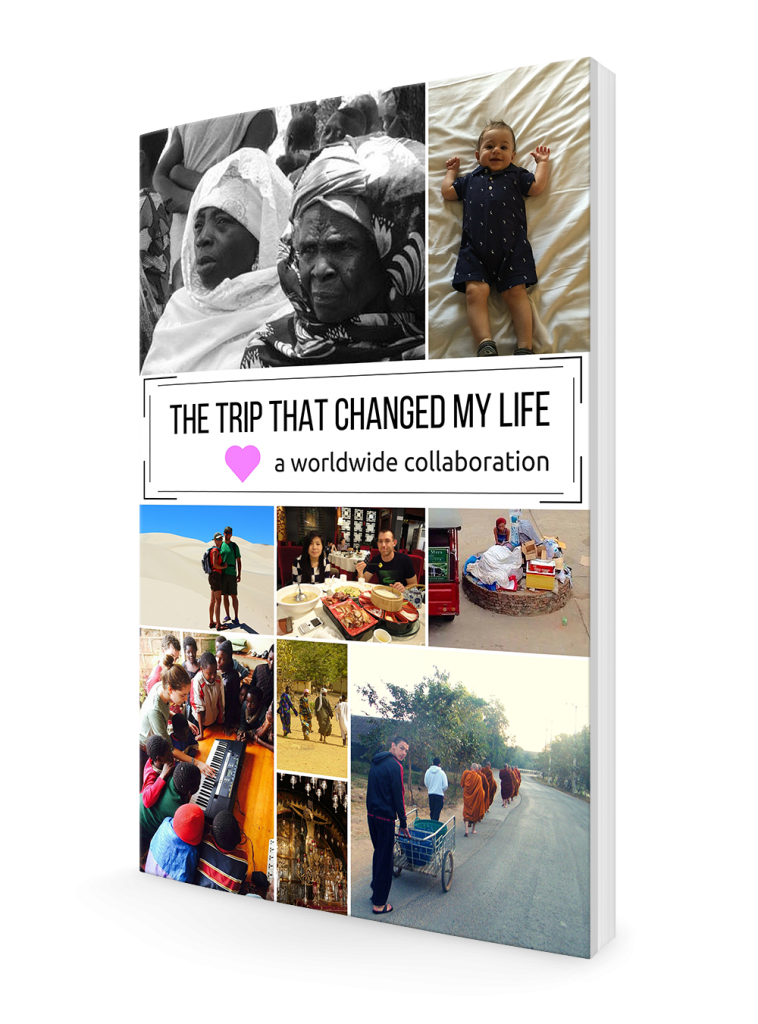 About Project Alpha:
The Trip that Changed My Life originator Hung Thai has always had an intense love for the travel and the ability it has to transform one's life, and he started traveling seriously five years ago. In an effort to join forces with those around the globe who share his same joy for traversing the world's landscapes, he had the idea for The Trip that Changed My Life, nicknamed Project Alpha, in early 2016. With the intention to recruit a dozen or so writers to contribute to a small book supporting two charities Thai is passionate about—Unbound and Save the Children—the charitable project quickly grew to more than 50 collaborators from around the world. Thai, founder of travel blog Up Up and a Bear, which has six regular contributors, is thrilled that global book Project Alpha has been embraced by backpackers, jet-setters and everyone in between of all ages and backgrounds from around the world.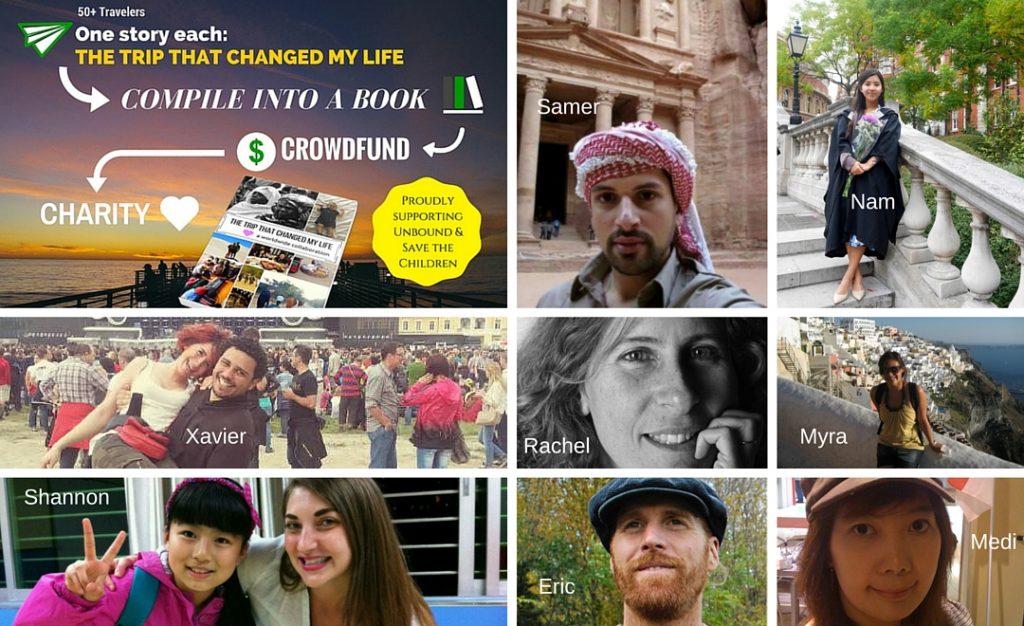 All funds raised from the book will be donated to Unbound and Save the Children, two global nonprofit organizations that benefit disadvantaged children. By joining together to share their travel tales to encourage others on their own journeys while helping those in need, the worldwide team at The Trip that Changed My Life looks forward to the positive impact the engaging book will have on a diverse audience.
The collection of life changing travel stories will be available in paperback, coffee table and e-book form. Each author shares an a story of breaking out of their comfort zone and exploring a world very different from their own.  Follow along through the many adventures ranging from how moving to another continent can provide the confidence to tackle any challenge life presents, to how travel from infancy can forever shape one's life and those around them.
Because the writers come from all parts of the world and from various cultures, each story presents a unique perspective on travel and the meaningful impression it makes.
Click here for full details and more information on this life changing project!
2017 Update:  The project was and continues to be a huge success!  All proceeds are donated to charity, and the book is available in eBook format on Amazon here.
Disclaimer:I do not receive any compensation if you buy this book.  This is not an affiliate link, just boosting the signal.