One of my favorite casual dining restaurants is Pita Jungle in Chandler. As the name suggests, they offer a wide variety of dishes with pita. In addition, they have a great selection of hot & cold salads, delicious baba ganoush, and tasty wine selection. The menu features fantastic vegetarian options, and good selection for anyone with food allergies.
Last night we enjoyed a crisp bottle of South African Chenin Blanc with Tuna and Salmon salads, and finished with a baklava sundae. Delicious! Fresh fruit and vegetables are the basis for their light meals.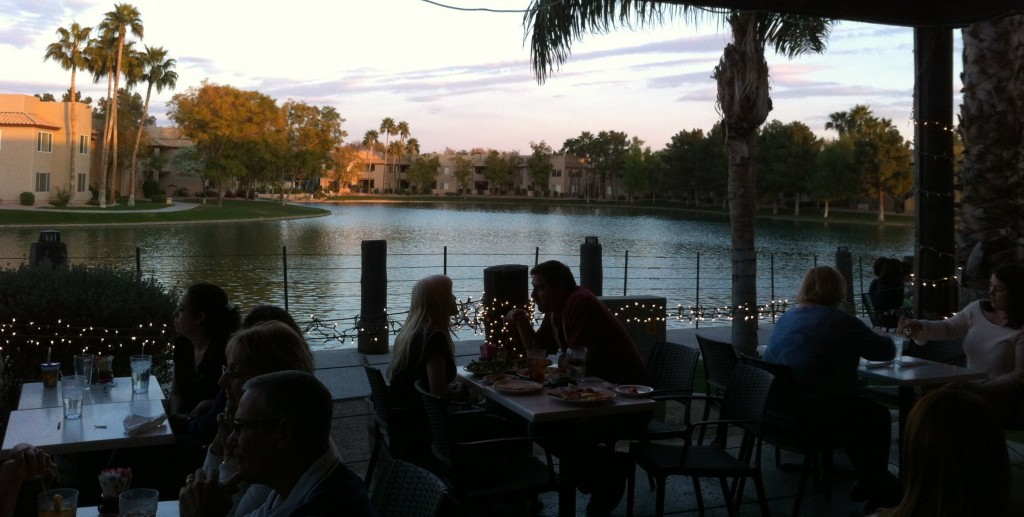 The best part? The view from the patio!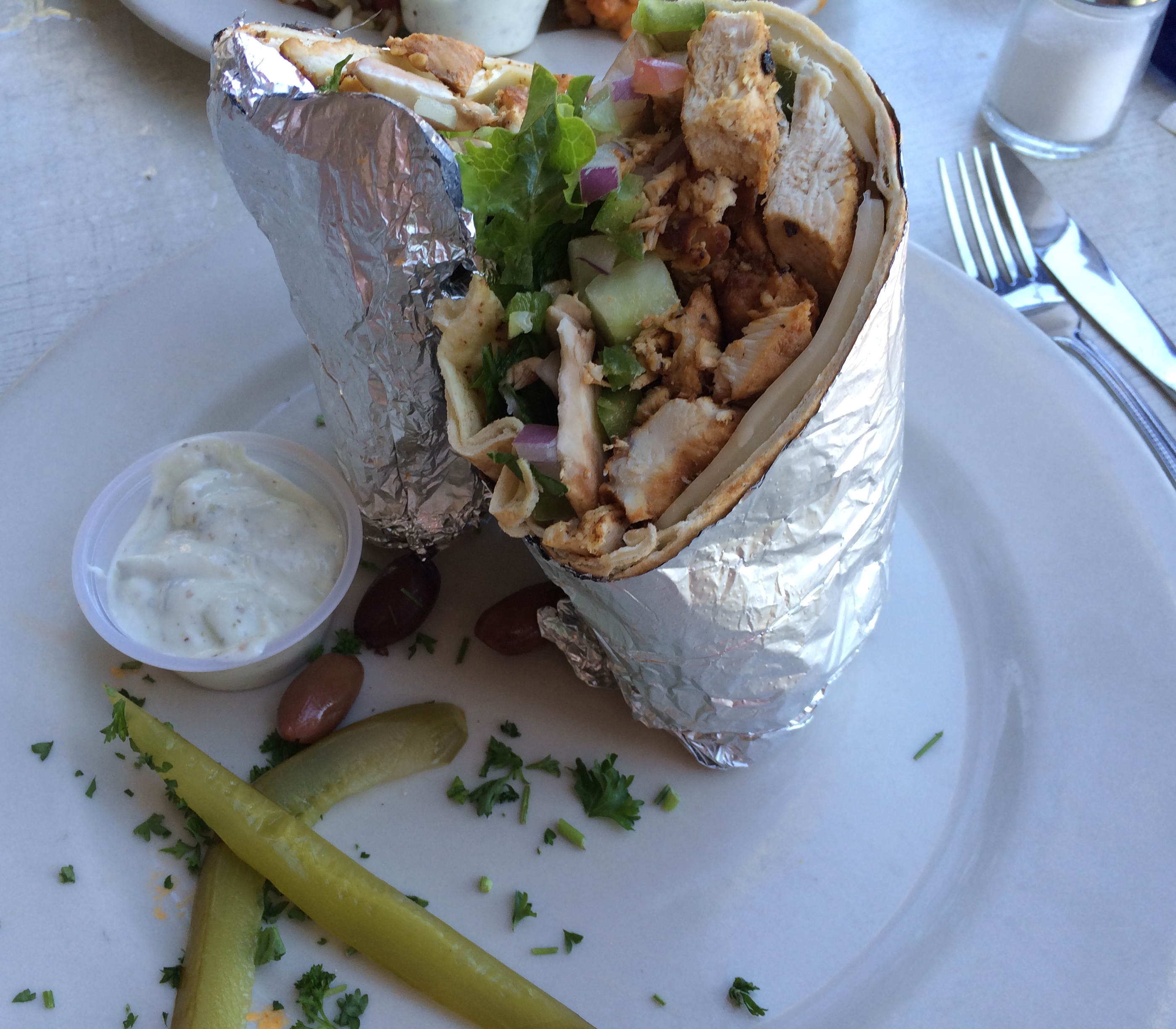 Update March 2014:  I still love this place and ate lunch there yesterday.  The view was spectacular as always.  My friend ordered the chicken special, and I ordered the grilled chicken club wrap.  Being good friends, we sampled each others meals.  Both were good, but the specials are almost always the best item on the menu and yesterday this was very true.  Delicious.