Due to our recent move, I have sold two cars in the last 3 months.  Both cars were sold private party (not to a used car dealership or reseller), and as luck would have it, to women.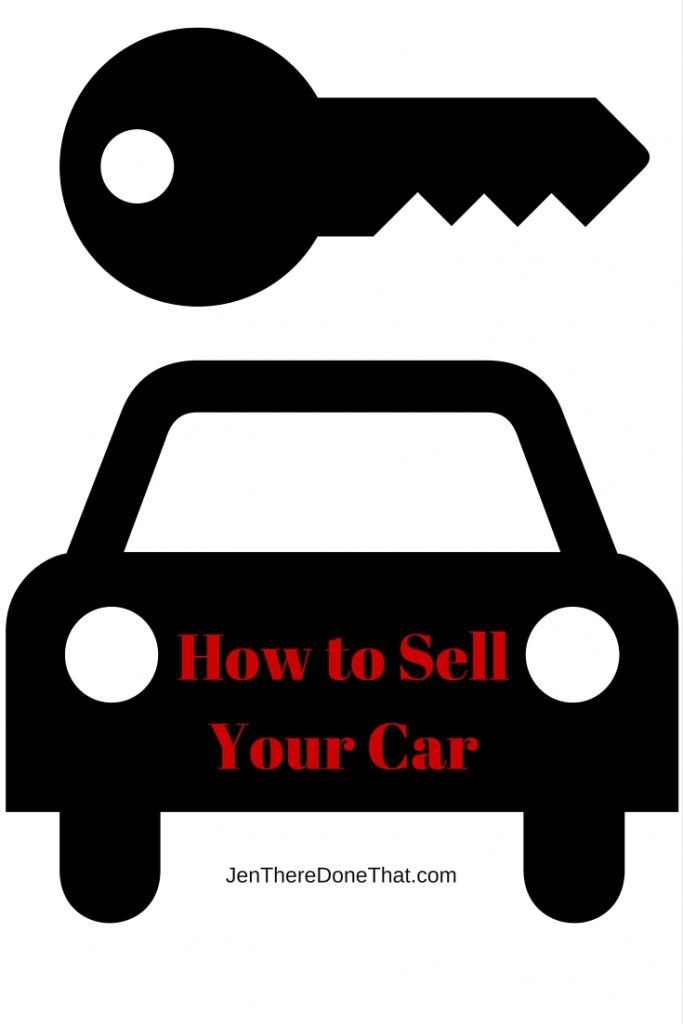 I was in a bit of a time crunch for both cars, and probably could have held out for a bit more money, but both cars were sold to good families and everybody was satisfied with the transaction.  In fact, both women buyers gave me a HUG and thanked me after buying my car(s).
Selling a car to private individuals is a very different process than car trade in to a car dealership or used car lot.  Here are a few tips and recommendations to get the best deal when you sell your car, and to make this as easy and quick as possible!
Preparation:
Research Kelly Blue Book and local used cars that are the same year and model for pricing.  Set the asking price based on KBB and be prepared to negotiate based on how quickly you need to sell and how many other cars are available for the price (buyers have more options and expect a good deal).  Be able to justify the price and why the car is worth the price.
Wash and wax the exterior, vacuum and clean the interior
Take photos of your clean shiny car – Photos of the odometer, dashboard, multiple photo of interior and exterior with different angles, photos with the doors open and closed.
 Write the description for your car ad with year, make, model, mileage, color, features, and why you are selling the car.
Bring the car manual and service record
Bring all keys and car accessories
Bring the Title – if you have lost the title or it is damaged, you can request a replacement title from the Department of Motor Vehicles (DMV).  Arizona title can be requested online at Service Arizona or at any DMV office for $4 (cash or credit card payment only).
Test Drive:
Coordinate to meet in a safe, well lit, public place.  I like to meet potential buyers at a bank, where they have security cameras, (sometimes) armed security, and they can notarize title documents and authenticate funds.  The bank will be able to make sure the cash is real (not counterfeit), verify & deposit money orders and cashier's checks.
Be HONEST!  Disclose any accidents, service record, and any known issues.  Disclose to potential buyers the last service to the car, when the next service should be scheduled, and what to expect for cost and service items.
Buy the CarFax or similar car history report to be able to show to potential buyers.  This allows you to prove the car history based on unbiased records.
Negotiate:  Unless your car is very rare and you have many buyers willing to offer full asking price (or better, yet a bidding war to drive up the price), most used car sales will involve discussion and compromise to reach the right price for the sale.
Decide what is important to you, the highest price or quick sale.  The price may be lower to sell quickly, or you may be able to get more money from the sale if you wait for the next buyer.
Be realistic!  The price should be based on fair market value, not what you NEED to make from the car.  You may have spent $5,000 on upgrades, but that does not mean the next buyer sees that same value for those upgrades.
Cars depreciate (except for certain, rare, vintage cars)  – the older the car and more miles, then less it is worth.
Timing – Car resales are better in the Spring (tax return refunds, away from the holidays, before summer spending), and the specific model car may have a "season" that is better or worse for regional sales.
Do NOT take it personally – Car buyers want the best deal on the right car for them, many are on lower budgets that fair market value for the car.  A low price offer is not against you, it is the amount the potential buyer is willing or able to pay.
Payment:  I recommend going into the bank with the buyer (another reason to meet at the bank), for cash or Cashier's Check.
NEVER accept a personal check!
Cashier's Check issued from the bank directly to your name
Cash – Look for the security indicators on the cash to ensure it is not counterfeit, or better yet, only accept cash directly from the bank teller.  There are additional banking regulations for deposit and transport for $10,000 or more, so Cashier's Check is the safest option.
Title Transfer:
In front of the Notary (after you have payment in hand), sign the back of the car title and sign the notary's signature book.  Banks will have at least one notary on staff, and usually do not charge if you or the buyer is a bank customer.
The buyer will take the signed title to DMV to transfer the title as the new owner (they need to complete within 30 days).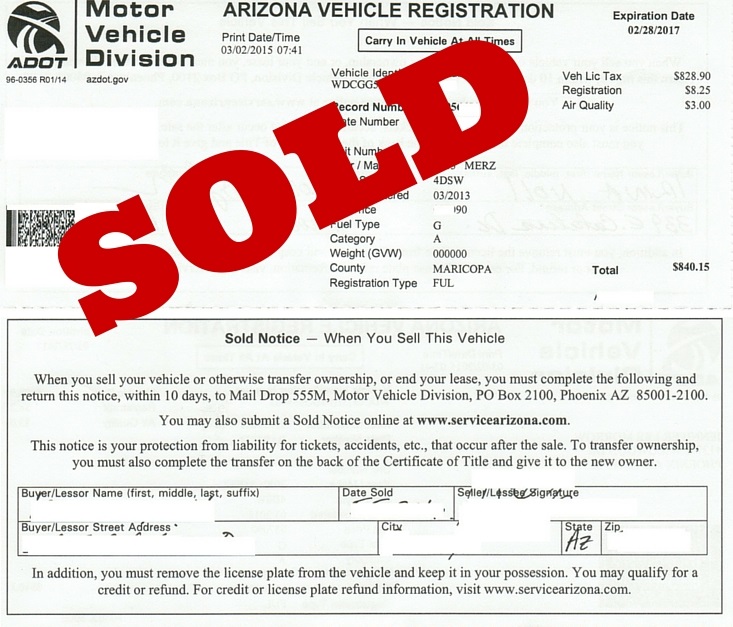 After the Sale:  
Cancel any Car Advertisement on Auto Trader, Craigslist, or any place that you posted the car for sale.
Complete the back of the Registration card and mail into the state registration listed.
Cancel the auto insurance on the car