10 Things that I Learned a Decade after Corrective Eye Surgery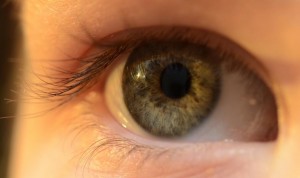 I started wearing eyeglasses when I was 7 years old.  Corrective laser eye surgery was life changing for me. A decade later, here are 10 things no one told me (good and not-so-good).
   

My insurance did not cover any part of my eye surgery or follow-up costs (I knew that before surgery).  My surgery paid for itself within 5 years from what I saved not buying contacts and glasses every year.

   

Within 5 years of my eye surgery, I had to get night driving glasses.  Apparently, this is a natural part of aging, but I was not prepared to need part-time glasses ever again.

   

A decade later, my eyes are no longer 20/20.  Unable to locate my original surgeon due to relocations and business name changes, I contacted several other reputable eye surgeons in my area.  I was interested in a consultation for a possible "refresh" or fine-tuning surgery to get me back to 20/20.  No local surgeon would even take the consultation, unless they were the original doctor to perform the procedure.

   

I spend much more time in the water and at the beach.  I am now a certified SCUBA diver, something that always seemed too risky with contacts.  I did not realize how much contacts (and especially glasses) limited me around water.

   

Travel is so much easier without the fear of losing my glasses, or horribly painful contacts from the dry airplane cabin air.

   

There is less clutter in my medicine cabinet for contact cases, eye solution, and boxes of contacts.

   

There is risk of long-term dry eyes after surgery.  I keep a box of single-use lubricant eye drops around for occasional use.  I only need the drops in extreme cold and low humidity.  The eye drops usually expire before I use them all.

   

I have healthier eyes! Before my corrective eye surgery, I never slept in my contacts and I was vigilant to change my disposable contacts more frequently than recommended, but I still contracted at least one eye infection a year.  I have not had any eye infections since my surgery!

   

Now I can wear heavier eye makeup for special events and Halloween without irritating my contacts.

When I first wake up, I can SEE!  My vision after surgery exceeded all expectations based on the advertisements and Doctor's office marketing pamphlet.