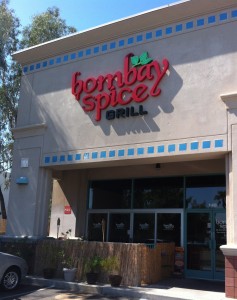 I met a friend for lunch today at Bombay Spice restaurant.  This was not our first visit and there will be many more meals here.
Bombay Spice is Indian Cuisine with an american twist.  They have a dog friendly front patio and intimate indoor seating.  I first sampled their cuisine at Scottsdale Culinary Festival, but never knew the location (Northwest corner of Tatum and Shea, Phoenix).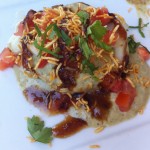 Between my friend and I, we are have
 quite the food allergy list.  Bombay Spice offers vegetarian options and can accommodate any food allergy that you can imagine (glute
n, dairy, soy, peanuts, corn, yeast, rice, and more).   
The appetizers are big enough to share.  My favorite are the Chickpea Ceviche served cold, and Lentil Cake hot appetizer.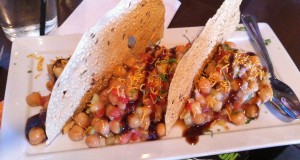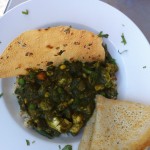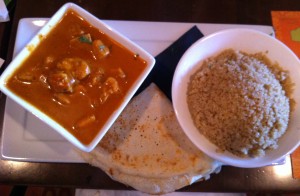 The Tikka Masala is coconut-based for a lighter sauce than the more common yogurt or cream based sauce. They offer white rice, brown rice, or quinoa for many entrees, served with Naan or Dosa.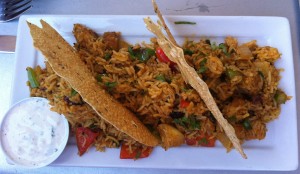 Indian cuisine, or you want to try a non-curry meal, then try a Biryani containing basmati rice, spinach & vegetables, almonds, and mild spices.  Served with Papadum crisps so my gluten-free friend share part of my meal.
Save room for desert the Mango Sorbet topped with pistachio is not to be missed!  The service is excellent, taking great care of us and the dog in our party.  I am already looking forward to my next visit!